From pet tags, to personalized food bowls to great courses on pet care and training…we think these pet products are worth barking about!
Pet Tags – for Safety and Fashion!

Dog Tag Art – Don't be fooled by the name, these tags are great for cats, too!  What we love  is that you can put your own artwork or photos on them or choose any one of the hundreds of awesome designs already on the site.  Very durable and highly recommended!
____________________________________________________________________
Personalized Pet Products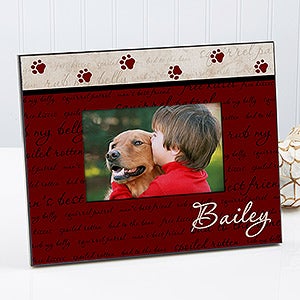 Now that you've picked your pet's name, show it off!
Shop for personalized food bowls and mats, stylish collars, humorous door mats much more.  All of these great products include customer reviews, so you can be sure of the quality you're getting.  Don't forget to use the coupon for additional savings!

____________________________________________________________________

Quality, Affordable Pet Food
Life's Abundance Pet Food
Although you may think all pet food manufacturers have your pet's best interests in mind, this is not always the case. Current pet food regulations allow manufacturers to use ingredients that you would never knowingly give to your pet. In fact, you may be shocked to learn what some brands of pet food really contain. Find out more about your brand of pet food and read our cat's story here.
____________________________________________________________________
Bestselling Pet Care and Training Products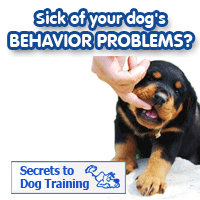 Secrets to Dog Training
Secrets to Dog Training, the #1 internet dog training course for four years running, will show you how to quickly and effectively stop problem behaviors and turn your pooch into a happy, calm and obedient dog.  The course includes unlimited dog behavior consultations with the Secrets to Dog Training team.  Get a free preview now!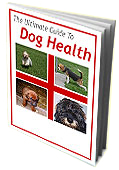 The Ultimate Guide to Dog Health
From digestive issues to common diseases and changes in behavior, this guide will help you deal with minor dog health problems before they turn into major ones. Includes comprehensive charts, step-by-step instructions with diagrams and a catalog of common parasites that can affect your dog's health.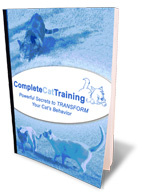 Complete Cat Training
Believe it or not, training a cat is not only possible, it's also fairly easy!  From shredding the furniture to excessive meowing to difficulties with grooming, this step-by-step guide will help you solve just about any kitty problem. We also recommend the free newsletter subscription with many helpful cat training tips.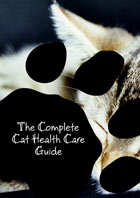 The Complete Cat Care Guide
This comprehensive guide addresses what and how much you should be feeding your cat, which poisonous house plants to avoid, the meaning of different cat behaviors and tons of other useful and important topics. It also covers how to stop a variety of behavioral problems.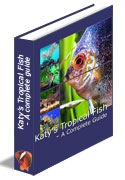 Katy's Tropical Fish – The Complete Guide
Did you know that Bettas can live up to 5 years, and neon tetras and angelfish can live to be up to 10 years old?  This must-have guide covers topics such as how to set up and clean your aquarium and how to keep your fish healthy and stress free.
____________________________________________________________________